23.04.2018 13:50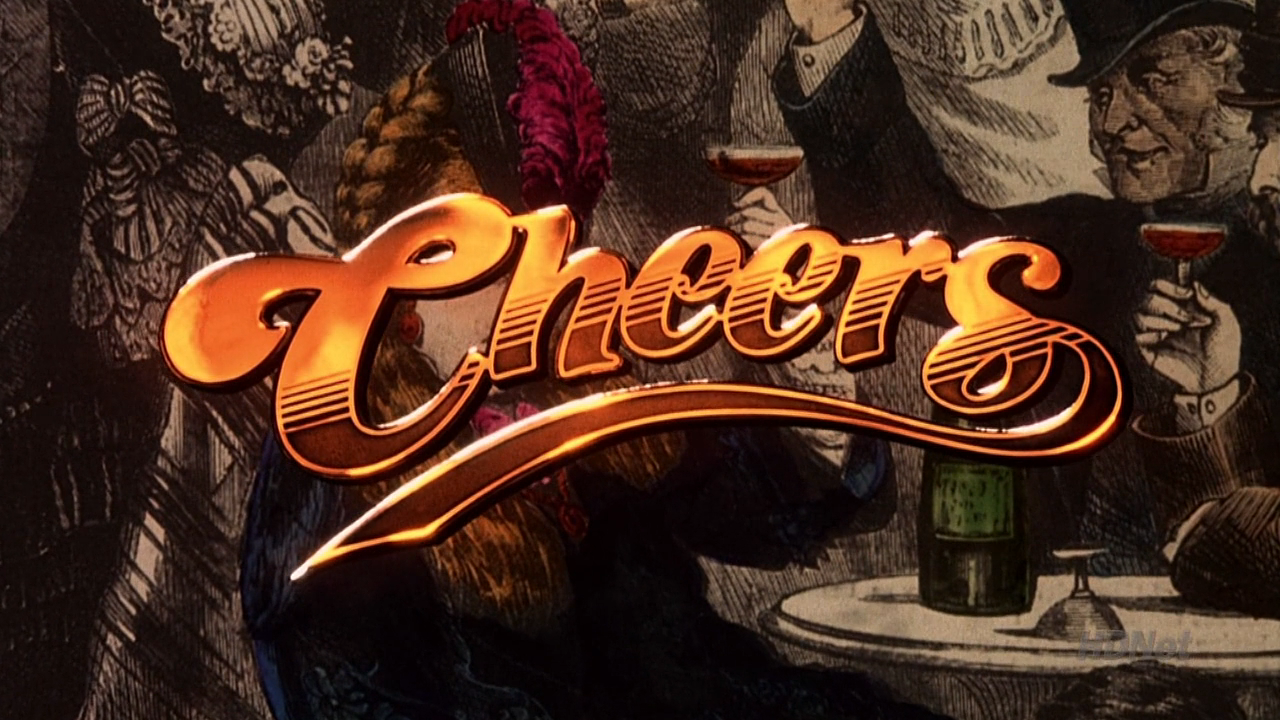 Cheers (Cin Cin) è una serie Tv genere commedia creata da James Burrows, Glen Charles, Les Charles e interpretata da Ted Danson, Rhea Perlman, John Ratzenberger, George Wendt, Kelsey Grammer, Woody Harrelson, Kirstie Alley, Shelley Long, Bebe Neuwirth, Nicholas Colasanto. Prodotta in USA dal 1982 al 1993 la serie è terminata ed è composta da 11 stagioni.
Trama:
La serie comincia con l'ex giocatore di Baseball Sam Malone che apre il suo bar nella periferia di Boston e si prepara ad accogliere i clienti abituali Norm Peterson, commercialista senza lavoro, e Cliff Clavin, postino ossessionato dalla madre. Ad aiutare Sam a mandare avanti il locale troviamo la scorbutica cameriera divorziata con cinque figli Carla Tortelli e l'ex-allenatore in pensione Ernie "Coach" Pantusso. La piacevole routine cambia però quando al bar arriva Diane Chambers, eterna studentessa e aspirante scrittrice, che si siede al bar nell'attesa che il suo fidanzato vada a prenderla per andare alle Bahamas e sposarsi. Le ore passano e in seguito a una conversazione con Sam, Diane si rende conto che il suo uomo l'ha abbandonata. Vedendola distrutta, Sam le offre un lavoro come cameriera e lei accetta anche se titubante. Alla fine della prima stagione Carla rimane incinta a causa di una scappatella, l'allenatore potrebbe tornare sui campi da baseball, Norm riesce a trovare un lavoro, Cliff continua a fare il postino, Diane decide di lasciare Cheers ma l'amore che ormai prova per Sam la fa riflettere...
1° Stagione ITA (1982 USA - 1985 ITA) [22/22]
1x03 L'ira funesta della prode Carla
1x05 La figlia dell'allenatore
1x07 Amici, romani e ragionieri
1x09 L'allenatore ritorna in azione
1x15 Il padre è l'ultimo a sapere
1x17 L'incontro perfetto per Diane
1x20 Qualcuno single, qualcuno blu
1x21 La resa dei conti 1ª Parte
1x22 La resa dei conti 2ª Parte
2° Stagione ITA (1983 USA - 1987 ITA) [22/22]
3° Stagione ITA (1984 USA - 1988 ITA) [25/25]
3x04 Anche le fiabe possono avverarsi
3x06 L'allenatore innamorato 1ª Parte
3x07 L'allenatore innamorato 2ª Parte
3x13 Il sesto carico della cicogna
3x17 In galera per corrispondenza
3x24 Le ragazze ribelli di San Clete
4° Stagione ITA (1985/1986 USA - 1989 ITA) [26/26]
4x07 Troppo bello per essere vero
4x12 Anche gli ingenui vincono le scommesse
4x16 Il grande momento di Cliff
4x17 Una cura per la depressione
5° Stagione ITA (1986/1987 USA - 1990 ITA) [26/26]
5x16 Never Love a Goalie 1ª Parte
5x17 Never Love a Goalie 2ª Parte
5x24 Cheers: The Motion Picture
6° Stagione ITA (1987/1988 USA - 1991 ITA) [25/25]
6x03 Little Carla, Happy at Last 1ª Parte
6x04 Little Carla, Happy at Last 2ª Parte
6x13 Woody For Hire Meets Norman of the Apes
6x17 To All the Girls I've Loved Before
6x20 The Sam in the Gray Flannel Suit
7° Stagione ITA (1988/1989 USA - 1991 ITA) [22/22]
7x01 How to Recede in Business
7x04 One Happy Chappy in a Snappy Serape
7x07 How to Win Friends and Electrocute Yourself
7x10 Bar Wars II: The Woodman Strikes Back
7x11 Adventures in Housesitting
7x15 Don't Paint Your Chickens
8° Stagione ITA (1989/1990 USA - 1992 ITA) [26/26]
8x01 The Improbable Dream, Part 1
8x02 The Improbable Dream, Part 2
8x07 Death Takes a Holiday on Ice
8x14 What is...Cliff Clavin? (Cheers)
8x19 Indoor Fun with Sammy and Robby
8x21 Bar Wars III: The Return of Tecumseh
9° Stagione ITA (1990/1991 USA - 1993 ITA) [26/26]
9x01 Love is a Really, Really, Perfectly Okay Thing (SUB ITA Inedito ITA)
9x04 Where Nobody Knows Your Name
9x07 Breaking in is Hard to Do
9x08 Cheers 200th Anniversary Special (SUB ITA Inedito ITA)
9x11 Norm and Cliff's Excellent Adventure
9x15 The Days of Wine and Neuroses
9x17 I'm Getting My Act Together and Sticking it in Your Face
9x20 It's a Wonderful Wife (SUB ITA Inedito ITA)
10° Stagione ITA (1991/1992 USA - 1994 ITA) [25/25]
10x02 Get Your Kicks on Route 666
10x04 The Norm Who Came in from the Cold
10x07 Bar Wars V: the Final Judgement
10x08 Where Have All the Floorboards Gone?
10x11 I'm Okay, You're Defective
10x13 Don't Shoot...I'm Only the Psychiatrist
10x16 One Hugs, the Other Doesn't
10x17 A Diminished Rebecca with a Suspended Cliff
10x21 Take Me Out of the Ball Game
10x23 Bar Wars VI: This Time It's for Real
10x25 An Old-Fashioned Wedding
11° Stagione ITA (1992/1993 USA - 1996 ITA) [26/26]
11x01 The Little Match Girl (SUB ITA Inedito ITA)
11x02 The Beer is Always Greener
11x03 The King of Beers (SUB ITA Inedito ITA)
11x04 The Magnificent Six (SUB ITA Inedito ITA)
11x05 Do Not Forsake Me O' My Postman
11x07 The Girl in the Plastic Bubble
11x09 Feelings... Whoa, Whoa, Whoa
11x10 Daddy's Little Middle-Aged Girl
11x14 It's a Mad, Mad, Mad, Mad Bar
11x16 Is There a Doctor in the Howe?
11x17 The Bar Manager, The Shrink, His Wife and Her Lover
11x19 Bar Wars VII: The Naked Prey
11x23 Rebecca Gaines, Rebecca Loses
11x24 The Guy Can't Help It (SUB ITA Inedito ITA)
11x24bis Last Call! A Cheers Celebration (SUB ITA Inedito ITA)
11x25 One for the Road (SUB ITA Inedito ITA)